HONEYMOON PACKAGE – THAILAND
Day Wise Itinerary
Bangkok is the capital of Thailand and, with a population of over eleven million inhabitants, by far its largest city. Its high rise buildings, heavy traffic congestion, intense heat and naughty nightlife may not immediately give you the best impression but don't let that mislead you. It is one of Asia's most cosmopolitan cities with magnificent temples and palaces, authentic canals, busy markets and a vibrant nightlife that has something for everyone.
Here is how you will spend your time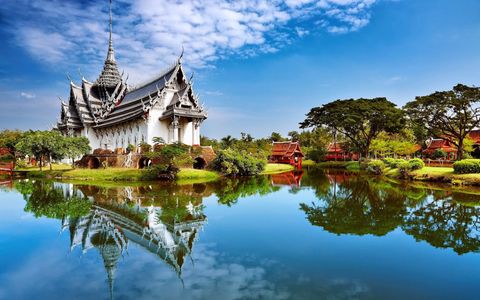 Day 1
Day 1: Arrival In Bangkok – Transfer To Pattaya
Upon arrival at Bangkok, meet our representative at airport. You will be transfered to your hotel in Pattaya. Check-in. Rest of the day is free for you to relax and explore Pattaya on your own. Overnight stay at Pattaya.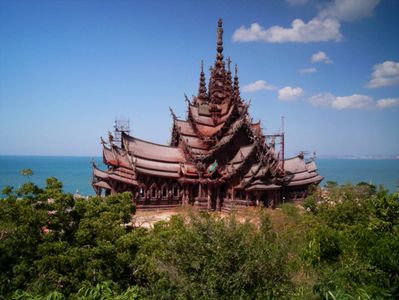 Day 2
Day 2: Half Day Coral Island Tour
After breakfast at the hotel, you will be picked up and head to Pattaya Beach where the speedboat takes you over to the beautiful Koh Larn Coral Island. As you arrive, be amazed by its vast white-sand beaches and crystal-clear blue water. Plan your stay how you like it—either relax on the beach, snooze in the sun, swim in the ocean, or try out some water sports, including waterskiing, parasailing, and windsurfing (for an additional fee and subject to availability). After working up an appetite, enjoy a delicious lunch of Thai dishes at a basic, yet pleasant, open-air restaurant right next to the beach. After an action-packed or relaxed day, the speedboat brings you back to Pattaya Beach, where your shuttle bus returns you to your hotel. Rest of the day is free for you to relax and enjoy Pattaya. Overnight stay at hotel.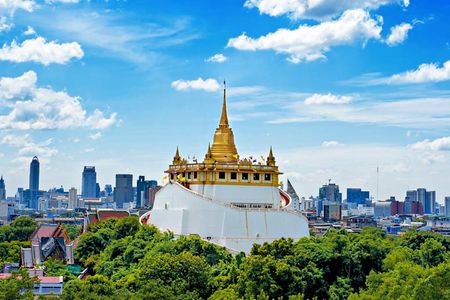 Day 3
Day 3: Transfer From Pattaya To Bangkok – City And Temple Tour
Today after breakfast, check-out from your hotel. You will be picked up and transfered to Bangkok. Upon reaching Bangkok proceed for city tour which takes you to some of Bangkok's most distinguished Buddhist temples locally known as Wats. Visit Wat Traimit, Temple of the Golden Buddha which is home to a 5.5 ton statue of the holy Buddha made from solid gold and is a fine example of Sukhothai art. Later check-in to your hotel and spend the evening at leisure. Overnight stay at hotel.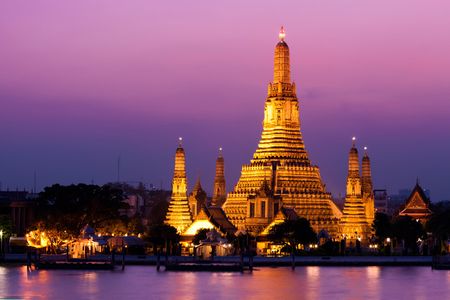 Day 4
Day 4: Full Day Safari World And Marine Park
Today after breakfast, proceed for a full day tour to Safari World and Marine Park. Enjoy the services of a guide who introduces you to Safari World's two main attractions — the Safari Park and Marine Park. Observe lions and zebras from your vehicle during a safari tour through African-inspired landscapes; go in search of crocodiles and gorillas on a jungle cruise; and view dolphins, sea lions and orangutans on exhibit and at entertaining animal shows. Lunch and transport are included on this full-day excursion. Return back to your hotel for overnight stay.

Day 5
Day At Leisure – Shopping
Today after breakfast, you can spend your day doing shopping and exploring Bangkok's vibrant Markets. Platinum Fashion Mall is located in Pratunam and you can start shopping on day one. Platinum Fashion Mall is the wholesale shopping haven for many shoppers, traders and tourists.Central World Bangkok is one of the malls we often visit. It is a huge mall and you can find many good deals. If you look for International brands, Central World Bangkok is one of the places you should visit. MBK Center or also known as Mahboonkrong is one of the top shopping malls in Bangkok. It is one of those shopping malls that you can find almost everything under roof. Hence, the locals as well as tourists love MBK Center. After Platinum Fashion Mall closes at 7pm, just walk out to their brand new initiative, the Platinum Mall Night Market. The location of the night market is right in front of the building and there are 40 shops selling different items such as fashion, accessories and food. Probably the smallest night market ever in Bangkok, you can take a look or peep what they selling before head on to your hotel or to the next night market, Palladium night market near by. Unlike other night markets, the Palladium Night Market stalls offer many DIY products. You can personalised your own bags or clothes with unique letterings and cute icons. Return back to your hotel for overnight stay.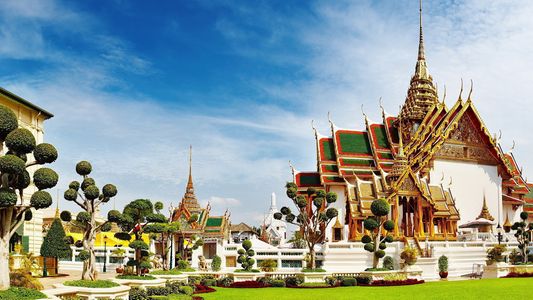 Day 6
Day 6: Departure From Bangkok
Today after breakfast, check-out from your hotel. If your flight is in the evening you can spend the day doing some shopping at Pratunam or visiting one of the popular malls like Platinum Fashion Mall or MBK Center. Later you will be transfered to the Airport to catch your return flight back home.
What's Included
Flight
Hotel Details
Hotel options available in the package
Destination
Nights
Hotel and Room
Meals
Pattaya
2 night(s)

A-One Pattaya Beach Resort

Deluxe Room

Breakfast
Bangkok
3 night(s)

Park Plaza Bangkok Soi 18

Deluxe Room

Breakfast
Sightseeing and Transfers
Other inclusions available in the package
Pattaya
Bangkok Airport to Pattaya Hotel Transfer – Seat in Coach from Suvarnabhoomi Airport
Half-day Coral Island Tour + Bangkok Transfer + City and Temple Tour with Gems Gallery – Seat in Coach
Bangkok
Full Day Safari World And Marine Park – Seat in Coach
Bangkok Hotel to Airport Transfer One-Way – Seat in Coach – Suvarnabhumi Airport
Dreams of Thailand – Deluxe

HONEYMOON PACKAGE

Trip Summary

Stay in Pattaya

2 night(s) stay on twin sharing basis
Stay at A-One Pattaya Beach Resort (4 star)
Stay in Deluxe Room (Includes Breakfast)
Seat in Coach from Suvarnabhoomi Airport
Seat in Coach

Stay in Bangkok

3 night(s) stay on twin sharing basis
Stay at Park Plaza Bangkok Soi 18 (4 star)
Stay in Deluxe Room (Includes Breakfast)
Seat in Coach
Seat in Coach – Suvarnabhumi Airport
Feel free to contact at:
+91 9343369109
"thetravelcubes@yahoo.com"